Insurance By Trade
HVAC Contractor Insurance
HVAC Contractor Insurance
An increase in population and an upward trend in urbanization are helping the HVAC industry in exploring new growth opportunities. In 2017, the global HVAC industry was approximately 118.7 USD, and it is projected that the HVAC industry would grow at a 5.7% compound annual growth rate.
On the other hand, the HVAC industry in the US is expected to grow at 6.80% during 2018-2023. Small HVAC businesses make up a significant part of any industry, but you face tough challenges when it comes to growth and expansion in the competitive US market.
Recommended POLICIES
Commercial General Liability Insurance
Commercial Property Coverage
Loss of Income Coverage
Equipment Breakdown Coverage
The HVAC Industry Blows Hot And Cold, What's Happening In The HVAC Industry?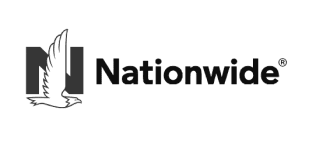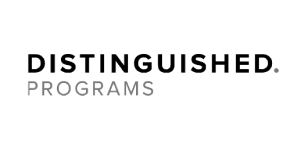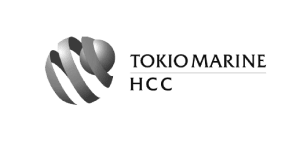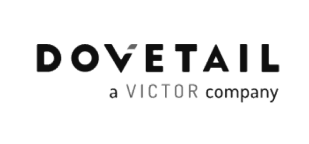 What it is HVAC Contractor Insurance?
Small HVAC companies work harder than established firms to keep them alive in the market. There are 105000 HVAC companies in the United States of America, meaning that US consumers are not short of options.
Top HVAC companies grab a larger piece of market share and earn massive profits in comparison to small HVAC companies. These are the top three challenges faced by small HVAC companies.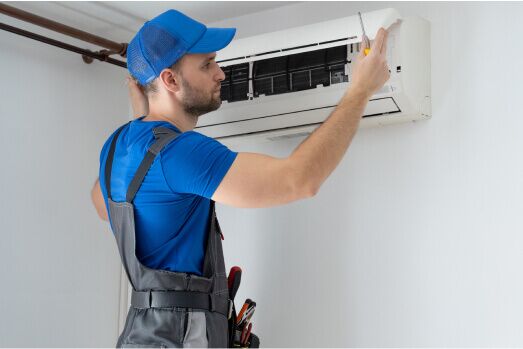 5 Best Reasons to get HVAC Contractor Insurance
Protect Your Reputation
Insurance protects against employees misrepresenting your company.
Plan For The Future
Insurance protects against unforeseen risks.
Lawsuit Protection
Vital protection in a litigious society.
Prevent Financial Ruin
Insurance helps your business survive disaster.
Get Peace of Mind
Insurance that protects the little guy.
The 3 Top Troubles Facing Small HVAC Contractors
Are You Ready For Tough Competition?
There are 105,000 HVAC contractors in the US. This means that consumers are not short of options. Top HVAC companies grab a larger piece of market share and earn massive profits in comparison to small HVAC companies. However, the IBIS research report shows that big HVAC contractors do not control the market, and no single company dominates in the market. Small and unstable companies in the HVAC industry find it challenging to expand their operations, and there are higher chances of their exit. But the selection of small business owner policy, general liability insurance, and property damage insurance HVAC contractor insurance coverage maximizes your chances of growth and survival.
How Do You Make The Most Of Seasonal Profits?
Many HVAC contractors say that they face fluctuations in their profits in temperate weather. The hottest and coldest months in the US bring more activity and business. It is in the slow seasons when some small HVAC businesses reduce their profits to next to nothing just to get a project. Many small HVAC contractors may find it impossible to deal with seasonal fluctuations and give up their operations. In these seasons, the last thing you need to face is additional costs, like those that liability claims would bring. HVAC contractor insurance could be the difference between staying in business or closing your doors.
Are You Attracting – And Keeping – Quality Staff?
HVAC technicians prefer to work in a business that takes safety seriously. With a dwindling pool of qualified technicians, you cannot afford to miss out on skilled staff because you don't appear to take safety seriously. HVAC contractor insurance that includes a business owner's policy, workers compensation, and general liability coverage will protect yourself, your staff, and your business.
What HVAC Contractor Insurance Do I Need?
If you didn't have an appropriate HVAC contractor insurance policy, your small business could be in serious trouble. Accidents happen. Be prepared. Find out how we can help to protect your business now and in the future.
General Liability Insurance
Necessary for all commercial businesses as it provides third-party bodily injury and property damage coverage.
Commercial Property Coverage
Covers your construction company's vehicles.
Business Owners Policy
Includes two or more types of coverages packaged together in one policy. BOP is designed for the small to medium sized business with limited exposures like offices and small retail outlets.
Equipment Breakdown Coverage
This coverage has 3 separate parts, damage from an accident to covered items, damage to other property of the insured as a result of the accident and loss of income due to the damaged items covered.
Benefits of get insured by
Small Business Liability.com
Small Business Liability.com have created a comprehensive guide to the insurance required before starting a business for each of the specific professions listed below.
If you have any questions, we are staffed with experts in the insurance field willing to help.
With our expertice we can guide you to the right coverage for your business.
We know your time is really thight, but you can set up a call at any time, we are 24/7.