Insurance By Coverage
General Liability Insurance For Small Business
General Liability Insurance
SmallBusinessLiability.com is one of the internet's leading providers for insurance solutions for small businesses. One of our top selling products is Low Cost General Liability policies for all types of small businesses. Whether you are a mom and pop main street store or an automotive garage we have the right policy for you. There are some amazing things that you may not know. So take a few minutes reviewing the information below and request a free quote online or over the phone for your small business insurance. So please keep scrolling.
Recommended POLICIES
Commercial General Liability Insurance
Commercial Property Coverage
Loss of Income Coverage
Equipment Breakdown Coverage
We will find the best coverage at the best price for your specific business and needs.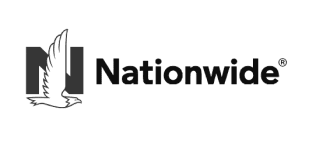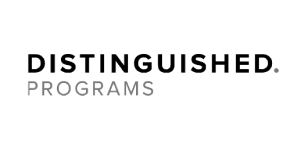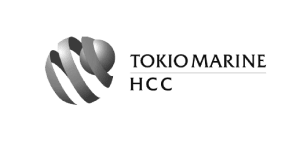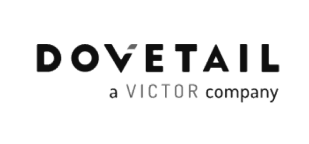 What Is General Liability Insurance for a Small Business?
If you own a small business, an Affordable Small Business General Liability is a must have. It is the most basic insurance that every Small Business should have.The policy protects you from general liability claims and lawsuits by third parties for injury or damage caused as a result of your business activities. It covers both property damage claims and personal injury or bodily damage claims. One thing that is often overlooked is that It also provides you with costs associated with any legal fees and costs as a result of any covered claim.
No matter how careful and safety minded you are there is always the possibility of an accident in any type of business. Everyone knows how expensive lawyers are. You need to ask yourself will I be able to pay for a lawyer to defend my business if a claim arises? Even worse, will you be able to pay a judgment if you are found liable for damages?
Another thing that is covered is Reputational harm claims include financial damages from libel, slander, defaming products or services, or violating privacy. This may seem trivial but according to statistics this claim has an average cost of over $60,000 and is even larger if a lawsuit is filed.
It also has been established over many years that over ⅓ of all claims lead to a lawsuit. As a result the amount you would have to pay as a result of a claim would be extremely expensive if you did not have coverage.
Remember, that about one in ten small businesses have a potential insurance claim each year. Is it really worth rolling the dice each year on your financial security. Get a Cheap Small Business General Liability Insurance now.
All this coverage is available in one simple package and can be quoted with just a few clicks.
What Does General Liability Insurance Cover For Small Business?
A low Cost Small Business General Liability insurance policy cover the following:
Third Party Injuries and Property Damage: General Liability Insurance to cover injuries to third parties property or person. Property damage and bodily injury resulting from a customer injury. This also includes legal fees, legal costs and defense costs resulting from any personal injury.
Advertising Injury: Coverage for advertising injury coverage to protect against slander, libel, or advertising lawsuits that may damage your reputation.
Medical Payments: Limited coverage for medical payments includes payments for injuries sustained by a non-employee caused by an accident that takes place on your business premises or as a result of your business operations. Medical payments coverage can be paid without legal action. This provides for prompt settlement of smaller medical claims without litigation. It is usually capped at $5,000 and is seen as a measure of goodwill.
These are the most basic coverages most small business owners need. This coverage is a necessity if your business is open to the public. Most insurance companies offer these basic coverages in their Small Business Insurance policies. There are also a number of additional coverage options you can choose from like blanket additional insured, directors and officers insurance and liquor liability coverage to name a few.
What a Small Business General Liability Policy Does not Cover?
There are a number of things that a General Liability Insurance policy does not cover, what is covered by the insurance company issuing the policy, but the following items are not covered by a Small Business General Liability Insurance Policy:
Injuries to Employees: Injuries to employees are not covered by a business liability insurance policy. In almost all States if you have employees you are required by law to have workers compensation insurance.
Damage to Your Own Business Property: You will need to get a commercial property insurance policy to cover your owned or rented building and business equipment from loss.
Claims Related to the use of Motorized Business Vehicles: To get this type of coverage you need commercial Auto insurance and medical bills that result from vehicle accidents.
Claims Related to Professional Liability: Claims related to professional liability.If you offer professional services you would need a seperate professional liability insurance policy or Errors and Omissions insurance.
Health and Disability: Health and disability medical expenses are not covered.
Cyber Liability: Cyber liability insurance or costs associated with a data breach.
How Much Does General Liability Insurance For Small Businesses Cost?
While there are a great number of factors that determine the cost of a Small Business General Liability Insurance policy, the vast majority of business owners will pay around $45 dollars per month for a cheap Small Business General Liability Policy.
The Type of Industry you are In. The insurance company will base their insurance rates on how much risk your business operations entails.
Claims History. If you have had covered liability losses or claims regarding your commercial property your rates will be higher.
Additional property Coverages and other types of business specific business insurance options.
The amount of business income or revenue the business earns.
Hired and Non Owned Auto. option covers your business on those occasions when you rent, lease or borrow a vehicle on a short term basis, or when your employees use their personal vehicles for company business.
Insurance companies determine the Cost of a Small Business General liability Insurance policy using the following factors before they extend coverage:
What Other Type of Business Insurance Does my Small Business Need?
A Low Cost General Liability Insurance Policy for a Small Business is a great starting point. You still however may need the following types of insurance to have a complete coverage package:
Commercial Property Coverage
This protects your owned or rented building. It will also cover the tools, business furniture and equipment you use to operate your business. It can also include coverage for inventory.It also includes business interruption insurance. So, if you can not run your business because of covered property damage, your policy can help replace your lost income.
Commercial Auto Insurance
Accidents,injuries or property damage caused by vehicles used in your business are not covered under a BOP Policy. You need to obtain a separate Low Commercial Auto policy to cover claims for property damage and bodily injury that may be caused by the operation of these vehicles.
Errors and Omissions Insurance
If you or your business offers professional services, you may wish to purchase coverage that gives you protection against claims of professional liability. A Business Owner's Policy will not cover claims made as a result of professional services offered by you or your business partners
Workers Compensation
If you have employees you are in most States required by law to have Workers Compensation. This will provide you with liability coverage in the event one of your employees is injured as a result of their employment. You will be covered for any medical costs, rehabilitation costs and lost wages that you may be found liable for. It is important to remember that general liability insurance and a business owner's policy do not cover you from injuries to anyone employed by your business.
Cyber Liability
You may want to purchase Cyber liability insurance if you maintain personally identifiable information of your customers or clients. In the event of a data breach you will have coverage in the event someone makes a claim.
Do I need a Small Business General Liability Insurance Policy?
If you run a business you should have at least general liability insurance. It is usually not required by law to have this type of insurance; it just makes economic sense to purchase a Low Cost Policy. There are so many different things that can go wrong no matter how attentive you are. Some of these things may not even be your fault, but the cost of proving you were not liable may bankrupt you and your business.
In certain situations you may be required to have general liability insurance the 2 most common reasons are that it is required by the terms of any lease you may have. The other is that to obtain a permit or a business license you may be required to show proof of general Liability insurance.
Business Owner's Policy vs Small Business General liability Insurance?
A business owner's policy (BOP) is designed for small business owners. It has a general liability insurance component to it. If you have a business owner's policy BOP you do not need to purchase a separate general Liability insurance. It includes coverage for legal defense, advertising injury and damage to other people's property.
The benefit of a BOP is that it can bundle together a number of coverages most small businesses need at a lower cost than if the policies were purchased separately.
The negatives are that they are not available for all types of business and the types of coverage are not easily adjusted for specific business needs.
Commercial Property Insurance Vs General Liability insurance?
You will need a seperate policy to cover your property. A General Liability policy will not cover the property you use for your business. It will also not provide for loss of income and pollution cleanup in the event of a covered claim that destroys your property. You need to have Small Business Commercial Property Insurance if you want your business property covered.
How can I pay for my Small Business General Liability Policy?
We have a number of options on how you can pay for your Small Business General liability policy. We can take a check by phone or simply send us a picture of a blank check from your phone. We also accept all major credit cards. We also have a number of ways to finance your business owners policy, with a low downpayment and the balance paid off in 10 monthly installments.
Requirements for a Small Business General Liability Insurance Policy
All insurance companies have different standards to issue a Small Business General Liability policy. The most common requirements are the business location, limits to the amount of coverage requested, revenue, and type of business.

Certain companies may not write business for certain trades or types of business such as gentlemens clubs, Scrap yards, Bars and Taverns. At SmallBusinessLiability.Com, we have markets for even the hardest to place risks.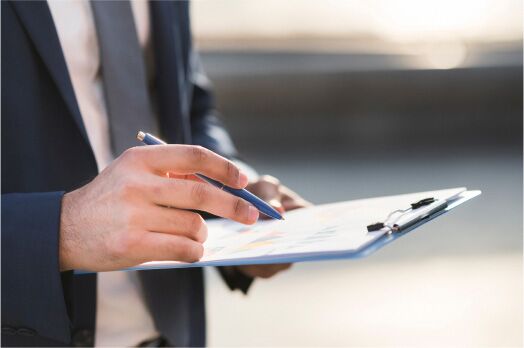 Benefits of get insured by
Small Business Liability.com
Small Business Liability.com have created a comprehensive guide to the insurance required before starting a business for each of the specific professions listed below.
If you have any questions, we are staffed with experts in the insurance field willing to help.
With our expertice we can guide you to the right coverage for your business.
We know your time is really thight, but you can set up a call at any time, we are 24/7.