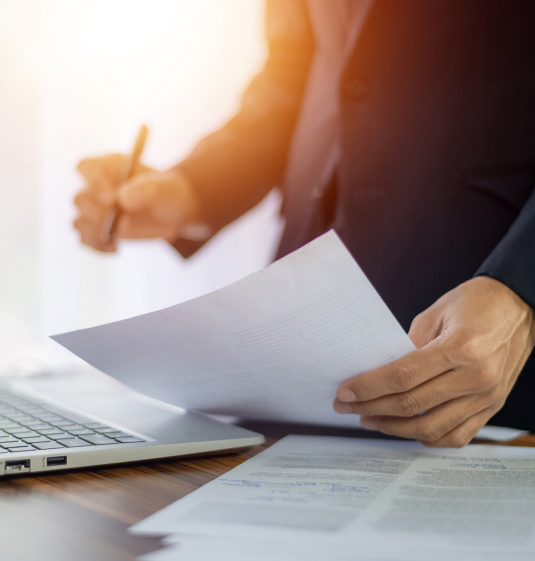 The best insurance companies always provide certificates of insurance to their customers. These proofs of coverage is an official documentation of your monthly insurance plans, premiums, and proof of coverage – entirely necessary to the security of your business. While there are many reasons why COI proof is such an important item to have, one of the most important reasons is that it establishes a caring and dutiful professional image. It shows that you want to do right by your customers, as well as the small business you've built up from the original idea of starting it.
It can be hard to keep track of your insurance policies if you work with more than one insurance company. A certificate of insurance keep all of this information manageable, as well as do so much more.
Small Business Liability is prepared to provide our customers with easy-to-read, manageable, and readily available COI proof. For more information about the business needs we meet and the evidence of insurance we provide, read on.
What is a Certificate of Insurance?
You're probably familiar with the terms general liability, additional insured coverage, workers compensation, and business insurance. Each one of these policies provides a different type of coverage for business owners, from coverage of bodily injury and property damage to claims of substandard work, and so on.
Depending on where your company is owned and operated, you will have to follow state and local laws regarding insurance coverage. Before bidding on a job or opening a retail location, you will most likely be asked to provide insurance contract information. A certificate of insurance will list all the information that legal agencies or storefront renters need to know about.
Some of the information included on a certificate of insurance is:
the name of the certificate holder (either the independent contractor's name or the name of the company)
your company's contact information, as well as contact information for the insurance agency (or agencies) that provides your insurance plan
the policy number(s)
the effective date of the policy or policies
the policy limit(s)
the conditions of the policy or policies
the type of policy (specifying which policies are present if there are more than one)
Generally, certificates of insurance will provide proof of all types of insurance, including casualty insurance, liability policies, workers' compensation, rental insurance, and more. All the information a client or third party needs to see usually fits on one page, and this type of insurance certificate provides small business owners with proof of appropriate insurance coverage each time they bid on a new job.
Having access to an insurance certificate can mean the difference between getting a job and being out of work for a long time. Don't gamble on any random insurance company when it comes to obtaining your certificate. Small Business Liability has the expertise required to provide for small business and independent contractors in a holistic sense, providing the insurance proof your company needs when you need it.
Get a quote from one of our licensed and knowledgeable insurance agents today! We will respond to all queries in an orderly and timely fashion. If you're a new customer, we'll make sure you leave us feeling more confident that you have the information, the insurance, and the documentation you need to be safe for the road ahead. Finally, if you ever lose or update your policy, we provide new certificates upon request. Don't get caught without proof of insurance ever — work with Small Business Liability for all your insurance needs.
We Work Top A-Rated Carriers