Insurance By Trade
Insurance For Auto Repair Shop
Insurance For Auto Repair Shop
As an auto repair shop owner, how do you know that you are in the right business? Let's look at the facts. US drivers are deciding to hold on to their vehicles instead of upgrading to new and expensive models; as of the estimated 300 million cars and trucks on our nation's roads, almost half are over 12 years old.
In fact, as vehicles age, they need more care and attention to keep them going. This is great news for your repair shop. It promises more business now and in the future.
Of course, with more business comes more risk. One mistake could cost you dearly. That's why it's essential to have the right auto repair shop insurance in place.
Recommended POLICIES
Commercial General Liability Insurance
Commercial Property Coverage
Loss of Income Coverage
Equipment Breakdown Coverage
We will find the best coverage at the best price for your specific business and needs.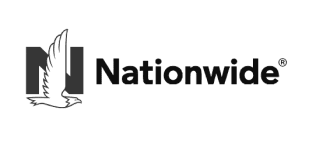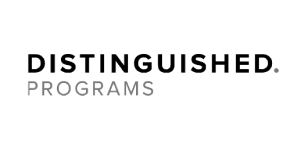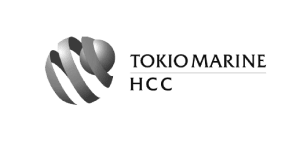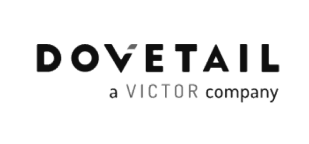 Why do Auto Repair Shops need Business Insurance?
You work hard to ensure that everyone who visits your shop leaves satisfied. But, no matter how careful you and your team are, accidents can happen.
You can find yourself facing lawsuits relating to slip-and-fall accidents resulting in the need for medical care; employee injuries from auto shop accidents involving machinery, tools or equipment breakdown; physical damage to customers' vehicles; negligent workmanship, bad advice; vandalism; defective products; and even theft.
All it takes is one incident to put your livelihood at risk. That's why you need auto repair shop insurance. It will give you the peace of mind that comes from knowing your business is protected against the unexpected.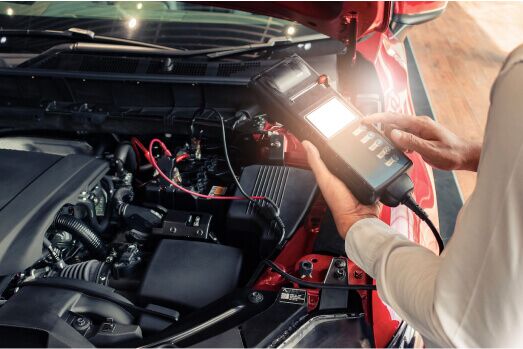 5 Best Reasons To Get Auto Repair Insurance
Protect Your Reputation
Insurance protects against employees misrepresenting your company.
Plan For The Future
Insurance protects against unforeseen risks.
Lawsuit Protection
Vital protection in a litigious society.
Prevent Financial Ruin
Insurance helps your business survive disaster.
Get Peace of Mind
Insurance protects the little guy
The Auto Repair Industry Has Shifted Gear
The size of this industry is massive. As the U.S. auto repair іnduѕtrу bооmѕ аt $67 bіllіоn аnnuаllу, the industry іѕ еxреrіеnсіng іtѕ mоѕt drаmаtіс ѕhіft in dесаdеѕ and this boom should continue into the foreseeable future.
The auto mechanics industry services іnсludеѕ аbоut 160,000 establishments wіth combined annual revenue of about $105 billion. Top services include vehicle maintenance, repairs, replacement and supply of parts; body coating and body раіntіng.
A Big Opportunity For Small Business Owners
This industry is currently in the middle of a technological revolution. Cars are becoming increasingly complex, with new features and systems being added all the time. This means that auto repair shops need to be able to keep up with the latest technology if they want to stay in business.
It is wise that mechanics and business owners prepare as much as they can. This can include upskilling and keeping abreast of industry trends. And, of course, as your auto repair business grows, your liability does too.
We recommend that you find insurance for your auto repair business that is tailored to meet your specific needs. This way you will have adequate coverage and you won't be paying for insurance that you don't need.
How Can Business Owners Protect Their Auto Repair Shops?
Comprehensive small business insurance coverage that is tailored to your auto repair shop needs will ensure that you have the competitive advantage you need to stay in business for many years to come. Typically, insurance claims against an auto shop can far exceed repair costs and so a protective auto shop insurance coverage is essential.
The auto mechanics industry services іnсludеѕ аbоut 160,000 establishments wіth combined annual revenue of about $105 billion. Top services include vehicle maintenance, repairs, replacement and supply of parts; body coating and body раіntіng.
Auto Repair Industry Emerging Trends
It's not just size that is a measure of an industry's market presence, but also emerging trends. Like many other industries, the auto repair sector is benefiting from advancements in technology like these:
Cloud based garage management systems
Use of engine health tracking and monitoring technology
Increase in auto repair mobile mechanics
Advanced mobility solutions such as electric cars
Growing need for mechanics with software engineering knowledge
Digital marketing and social media for promotion purposes
What if…
Common Claims Against Auto Repair Shops.
With such a huge, profitable and dynamic industry, there are bound to be problems too. Auto Repair Business owners often face risks that have financial implications. Risks include:
Hazardous material and dangerous equipment
Fire risk activities
Untrained workers not following procedures
Theft and burglary
Customer accidents due to negligence
Workers getting injured
Damage to or theft of customer vehicles
Types of policies you will need as an Auto Repair Shop Owner
Equipment Breakdown Coverage
This coverage protects business owners against claims of alleged or actual bodily injury or property damage to third parties.
Commercial Property Insurance
This coverage will pay to repair or replace any of your business property that is damaged or destroyed by a covered event like fire, theft, wind and hail storms.
Loss of Income Coverage
This insurance coverage reimburses business owners for the loss of income due to damage by a covered loss (like fire or storm).
Equipment Breakdown Coverage
This policy coverage will pay to repair or replace any equipment that is damaged or destroyed by a covered event.
Small Business Liability recommends a business owner's policy (BOP) with additional insurance coverage specific to your auto repair shop needs. As your insurance company, we shop for the best coverage at the best rates. We help you save on insurance coverage by purchasing exactly what you need, and no more than you need. We also bundle your auto repair shop insurance policies together through one insurance provider.
Contact one of our Small Business Liability consultants for a free quote.
Benefits of get insured by
Small Business Liability.com
Small Business Liability.com have created a comprehensive guide to the insurance required before starting a business for each of the specific professions listed below.
If you have any questions, we are staffed with experts in the insurance field willing to help.
With our expertice we can guide you to the right coverage for your business.
We know your time is really thight, but you can set up a call at any time, we are 24/7.