Insurance By Trade
Locksmith Insurance
Locksmith Business Insurance
The locksmith industry is steadily growing. It's estimated that there are 30,000 locksmiths in the US, of which half that number are self-employed. This means that your small locksmith business is facing more and more competition.
This challenge, combined with the real possibility of being sued, is bound to make you stressed. Isn't it time that you took locksmith insurance coverage for your small business seriously?
Recommended POLICIES
Commercial General Liability Insurance
Commercial Property Coverage
Loss of Income Coverage
Equipment Breakdown Coverage
We will find the best coverage at the best price for your specific business and needs.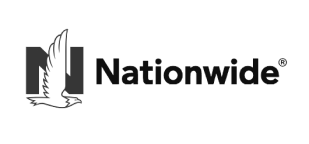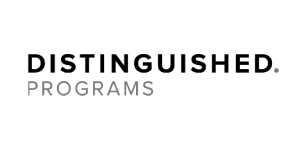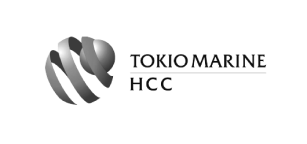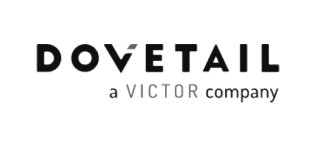 Is Your Locksmith Business Safe?
What can go wrong when you're repairing locks; making keys; changing locks and safe combinations; opening locks; and installing or repairing safes? We all know of someone in the locksmith business who caused property damage by accident but still had to pay property damage and legal bills.
You might be in the business of securing homes, large and small businesses, and vehicles, but are you doing enough to protect your own locksmith business?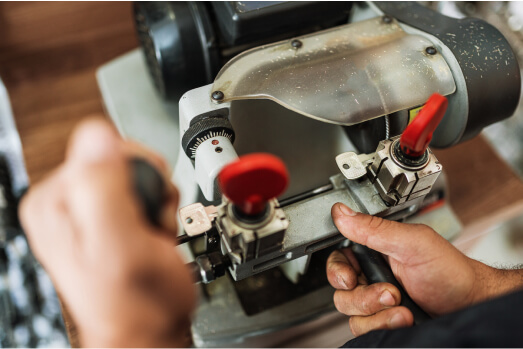 5 Best Reasons to Get Locksmith Business Insurance
Protect Your Reputation
Insurance protects against employees misrepresenting your company.
Plan For The Future
Insurance protects against unforeseen risks.
Lawsuit Protection
Vital protection in a litigious society.
Prevent Financial Ruin
Insurance helps your business survive disaster.
Get Peace of Mind
Insurance protects the little guy
The Key To Protecting Your Locksmith Business
Searching for the right business insurance plan at the right price for your locksmith business can be intimidating. It can take up time that you just don't have. You certainly don't want to pay for locksmith insurance coverage that you don't need, neither do you want liability coverage that proves to be inadequate. No one wants to find out that although they are up to date with their premiums, they are under-insured.
So, what kind of locksmith insurance does your small business need? Is a Business Owners Policy enough or should you be adding Professional Liability Insurance to your insurance plan? The good news is that, at Small Business Liability, we shop around for the best locksmith insurance plan at the best rates.
Find out how we can help to protect your business now and in the future.
"It will never happen to me!"
Are you prepared if it ever does?
What if…
Like many locksmiths, you may not know what kind of small business insurance coverage you need. For example, many locksmiths ask whether you need different insurance policies to cover each service that you provide. What does insurance coverage look like for a small business that employs locksmiths to perform a range of services including lock installation and repair, 24-hour emergency service and alarm and security systems? This is where our insurance experts can assist you. Get a free quote for the right insurance coverage for your locksmith business.
Your Locksmith Insurance Checklist for Property
ARE YOU COVERED FOR THESE PROPERTY RISKS?
SMALL BUSINESS LIABILITY RECOMMENDS
EQUIPMENT STOLEN FROM COMPANY VEHICLE
Locksmiths' Tools And Equipment Coverage
When you are out on a job, this policy covers tools stolen from your van.
EQUIPMENT THEFT
Business Personal Property
Theft of tools and equipment from your locksmith shop.This coverage allows you to replace items stolen or damaged at today's prices.
EMPLOYEE DISHONESTY
Employee Dishonesty*
This coverage is for when an employee steals money or property.
LOSS OF CASH DUE TO THEFT, ROBBERY OR DESTRUCTION
Money & Securities*
This is coverage for the loss of money or securities due to theft, destruction or disappearance.
DAMAGED DOCUMENTS
Valuable Papers & Records
This covers you for damage of important documents used in your business, like invoicesand contracts.
DAMAGE TO PROPERTY WHILE IN-TRANSIT
Inland Marine*
This provides protection for your locksmith tools while they're in transit, in the business vehicle or at the job site.
PROPERTY DAMAGE
Locksmiths Endorsement
For damage to the property you are working on. Note that this coverage is provided under General Liability when the Locksmith Endorsement is on the policy.
Your Locksmith Insurance Checklist for Liability
ARE YOU COVERED FOR THESE LIABILITY RISKS?
SMALL BUSINESS LIABILITY RECOMMENDS
LAWSUIT
General Liability Protection
Coverage that protects against accidental damage to another's property that happens in the course of your work.
A CUSTOMER'S PROPERTY IS DAMAGED
Locksmiths Endorsement
Damage to any property that you are working on is covered.
CUSTOMER DATA LOSS OR THEFT
Data Compromise*
Protection if the customer's confidential personal data is lost or stolen.This provides legal support, credit monitoring, case management, and legally required notifications.
Your Locksmith Insurance Checklist for Auto
ARE YOU COVERED FOR THESE AUTO RISKS?
SMALL BUSINESS LIABILITY RECOMMENDS
WHEN AN EMPLOYEE CAUSES AN ACCIDENT
Liability Protection
This coverage insures against damage to other vehicles, and injury to others even if it's found to be due to your employee's negligence.
VEHICLE DAMAGE
Collision Coverage
Whether your driver is at fault or not, this coverage pays to repair damage, or even replace your vehicle if it is a total loss.
HAIL STORM VEHICLE DAMAGE
Comprehensive Solution
This protection pays to repair storm hail damage to your business vehicle, such as broken glass or large dents.
YOU ARE INJURED BY AN UNINSURED DRIVER
Uninsured Motorist Coverage
With this coverage, you may be protected for injuries in a vehicle collision that is caused by an uninsured driver.
OWE MONEY ON DAMAGED VEHICLE
Lease and Loan Gap Coverage
Coverage needed if you still owe money on a loan or lease, you could be liable for the cost of replacing the vehicle.
Benefits of get insured by
Small Business Liability.com
Small Business Liability.com have created a comprehensive guide to the insurance required before starting a business for each of the specific professions listed below.
If you have any questions, we are staffed with experts in the insurance field willing to help.
With our expertice we can guide you to the right coverage for your business.
We know your time is really thight, but you can set up a call at any time, we are 24/7.