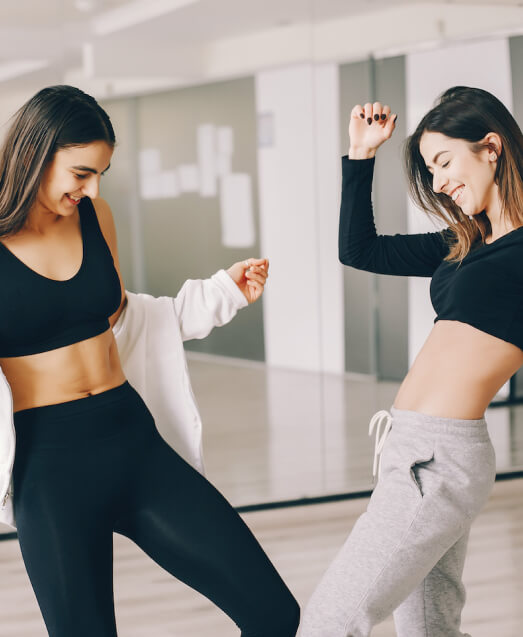 The art of dance goes beyond the dancefloor when you are the owner of a dance studio. The passion extends through every dance room while one instructor teaches how to make a plie to a crowd of small girls dreaming with being the prima ballerina of the best dance company.
Building and running a Dance Studio takes a significant amount of time, hard work and dedication shared with your students. The wooden floors get filled with the blood of toes standing en pointe for many hours and the tears and sweat of boys and girls practicing their techniques over and over again. Your students endure it for the beauty of dance. You on the other hand as well as spreading the love for dance, have the responsibility to offer them the tools to perfect their performances and the right insurance coverage in case of an accident.
Dancers face many injuries during their careers and often rely on the Studio's liability to have their backs when the injuries occur at a recital or a dance class. Your business needs many insurance policies to be protected against any claim that your Dance Studio or the instructors could face. One of the best coverages you could get is a bundled policy with the Business Owner's Policy or BOP.
The BOP allows add-ons to their regular coverage for general liability and property damage to meet all the needs that may come up in a Dance Studio. Keep reading to know more coverages your company needs not to miss a beat.
Participant Liability
While the General Liability offers coverage for third-party injuries or damages to their property, the Participant Liability Insurance protects your dance students from accidents occurred during a presentation or a practice. This policy assists you with:
The coverage for medical bills.
Rehabilitation costs.
Lost income during the recovery.
Accident Insurance
Accidents are commons in a dance studio, maybe one of your student's slips and fall making a dance move. The Accident Policy helps you cover the expenses of an injury occurred during an accident at your Dance Studio. Some of the most common injuries covered are:
Dislocation
Concussion
Fracture
Laceration
Burns
Dental injuries
Premises Liability
One of the biggest concerns you could have is the responsibility to maintain a safe environment for your dance students and the people visiting the facility.  You have to constantly check that:
You have enough adult supervision for the number of infants you have.
Do regular hardwood floor maintenance so you can prevent slips and falls.
All exits are clear and marked.
The premises Liability coverage protects you from the expenses of a bodily injury or property damage related to the ownership or maintenance of your Dance Studio premises. The policy does not include:
Employee injuries
Damages to your property
Professional Liability
No matter how good your instructors are, there's a risk of claims if one of your students ends up with an injury caused by a piece of advice provided by them. If one of your instructors recommends a student to do some special exercise that sends him to the hospital, the Professional Liability Insurance will cover the expenses associated with this kind of claims.
Personal and Advertising Injury Insurance
The Personal and Advertising Injury Policy offers coverage to those financial damages your dance studio could inflict to a third-party as a result of a case of defamation, slander, invasion of privacy or libel. Any of the actions mentioned above could be committed orally or through media like television or a newspaper. The policy offers coverage for:
Copyright or patent infringement.
Wrongful expulsion
Invasion of privacy
Humiliation
Bullying by instructors or other students
False arrest or detention
Abuse and Sexual Molestation Insurance
This insurance policy will ensure your studio's back against allegations of sexual abuse and molestation. The Insurance of Abuse and Sexual Molestation offers coverage for lawsuits and the expenses to defend a claim of harassment.
Commercial Auto Insurance
If you take your students to dance competitions or recitals around the country in a company vehicle, you will need this insurance policy. The Commercial Auto Insurance offers coverage for:
Collision
Medical payment
Liability
Cars you rent or borrow
Uninsured and underinsured motorist
Business Income Insurance
This policy keeps your payroll checked, rent and any other covered expenses in case you have to close your Dance Studio temporarily due to some claim or because you have to remodel.
Becoming a professional dancer is a dream of many, doesn't matter if the passion surges when you're a little kid or as an adult. Catapult your Dance Studio into stardom acquiring an insurance today! Get in touch with our agents and get a free consultation for your business right now.
We Work Top A-Rated Carriers